Loudbank Soil Testing Services
The Soil and Plant Testing Laboratory analyzes soil, plant, water, manure, compost and greenhouse media. The laboratory provides quality testing and unbiased, research-based recommendations to clients for economically viable and environmentally safe nutrient management practices.
The fee-based services are available to farmers, homeowners, vegetable and fruit growers, lawn and landscape specialists, golf course managers, consultants, researchers and government agencies.
The services that we offer include:
On-Site data and sample collection as specified
Analyze soil for nutrient content and fertility status
Provide recommendations for economical, environmentally safe and balanced fertilizer and lime applications
Special soil tests for nutrient management plans and for addressing environmental issues
Analyze potting mixes for nursery growers
Analyze plant tissue for field crops, ornamentals, vegetables, fruits and turfs
Compost testing
Manure analysis
Water testing for domestic, irrigation, poultry and livestock suitability
On-site soil sample collection | Soil data collection | Percolation testing, reports and analysis.
Commercial, Residential and Industrial Construction (buildings, roadways, bridges, utilities, levees)

Gardens

Greenhouse

Lawns

Farms
On-site water sample collection | Water Data collection,  extensive reports and in-depth analysis.
Ground water

Ponds

Lakes

Streams

Rivers
Floods

Sewer
(All analysis are performed by some of the most experienced soil scientists and technicians in the industry)
Landscape and Garden Irrigation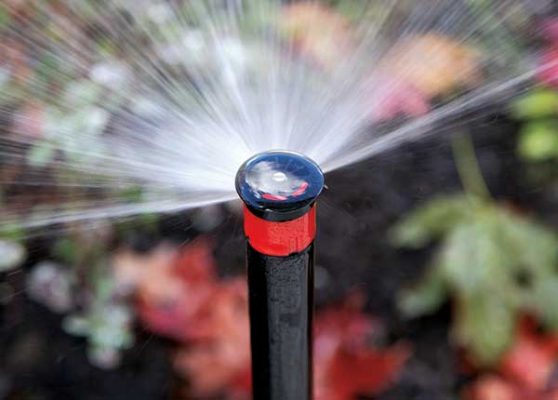 We provide customers with the most efficient, cost effective and user friendly operation possible; achieved through precise designs, quality materials and skilled installation crews.  We have ability to fully automate your irrigation and fertilization schedule, collect drainage, and reduce ground preparation including the use of fumigants, monitor factors effecting the plants such as weather, nutrients, irrigation timing, etc., and provide guidance while transitioning to a new growing style. Sprinkler services include new sprinkler installation, repair, timer replacements, automation, rain sensor installation, and drip irrigation maintenance. Our experienced staff professionals dedicate their talents to creating an optimum system for each individual project. The project managers and installation specialists work together while ensuring customers a superior, sustainable and efficient system.
Teaming On Contracts
Loudbank LLC is prepared to partner with companies to qualify, engage, and win horticultural contracts. Depending on the opportunity, our expertise can differentiate and provide competitive advantage. We are just as excited about winning contracts as the next company. If you would like to team with Loudbank LLC on project acquisitions, please use the form below to contact us.
---
Company Data
Company Name
Loudbank LLC
d.b.a
Loudbank Garden & Grow Supplies
SBA Status
Small Business
DBE Status
Disadvantage Business Enterprise
MBE Status
Minority Business Enterprise

DUNS Number
105568053
CAGE Code
89kc1
NAICS Codes
444220 Nursery, Garden Center, and Farm Supply Stores
424930 Flower, Nursery Stock, and Florists' Supplies Merchant Wholesalers
423820 Farm and Garden Machinery and Equipment Merchant Wholesalers
111421 Nursery and Tree Production
Email us below or give us a call at 361-426-5683